The 13th Scientific Committee of Antarctic Research (SCAR) Antarctic Biology Symposium is to be held in Christchurch, New Zealand in 2021.
"As a major gateway to Antarctica and the Southern Ocean, Christchurch is the ideal place for Antarctic researchers to meet. Our modern central city facilities including the new Convention Centre, accommodation and hospitality venues and our location in the heart of the South Island make Christchurch an enticing destination for conferences." Read more here.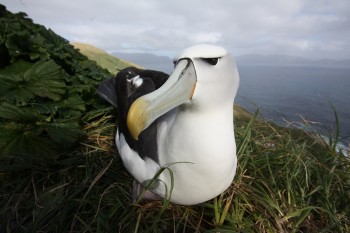 White-capped Albatross - a New Zealand endemic, photograph by Graham Parker
Click here for information on the 12th SCAR Biology Symposium to be held in Leuven, Belgium in July 2017.
John Cooper, ACAP Information Officer, 17 October 2016