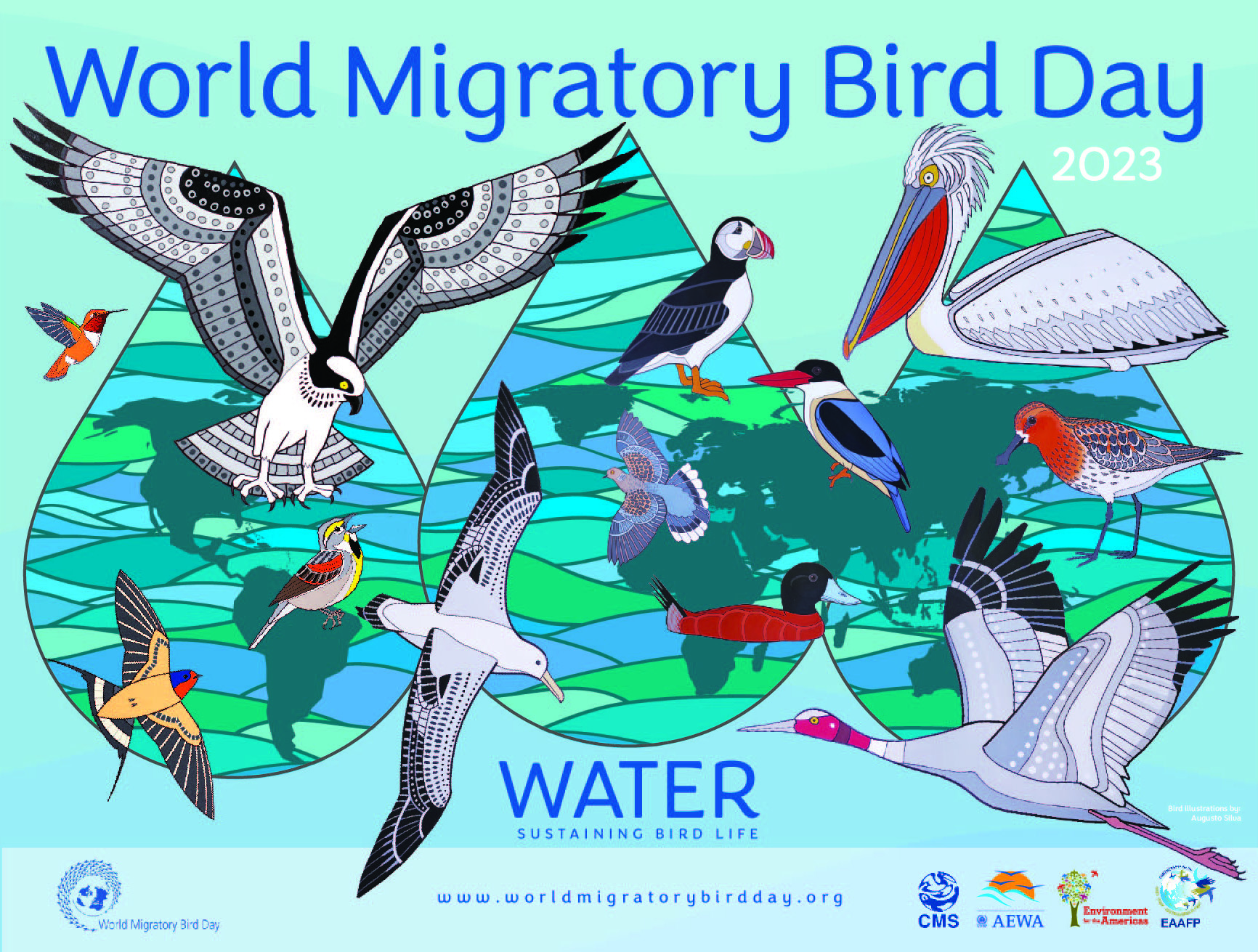 The World Migratory Bird Day event campaign poster by Augusto Silva
World Migratory Bird Day (WMBD) celebrations are taking place this coming Saturday, May 13 under the theme, "Water: Sustaining Bird Life". Nicaraguan artist Augusto Silva has designed the WMBD campaign poster for this year's celebrations. The artwork features twelve species that help tell the story of the importance of water to migratory birds.
The theme draws attention to the importance of water for migratory birds and the varied habitats they rely on for migration. From wetlands to tidal flats to mangrove forests, water is an essential part of the systems that enable the continued success of these migratory species; however these water systems and habitats are under increasing pressure from human demand for water, human development of habitat, pollution and climate change.
To reflect the cyclical nature of seasonal bird migrations there are two peak days for World Migratory Bird Day, with the second day marked on October 14. Details on WMBD as well as the campaign poster can be found at the World Migratory Bird Day website.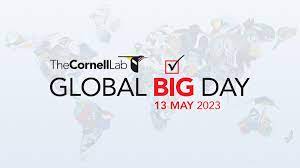 Complementing World Migratory Bird Day is one of the largest bird counting events of the year, The Cornell Lab's Global Big Day. Participants are asked to spend 5 – 10 minutes recording their bird observations and before submitting them online. More information on how to get involved can be found at the ebird website.
10 May 2023