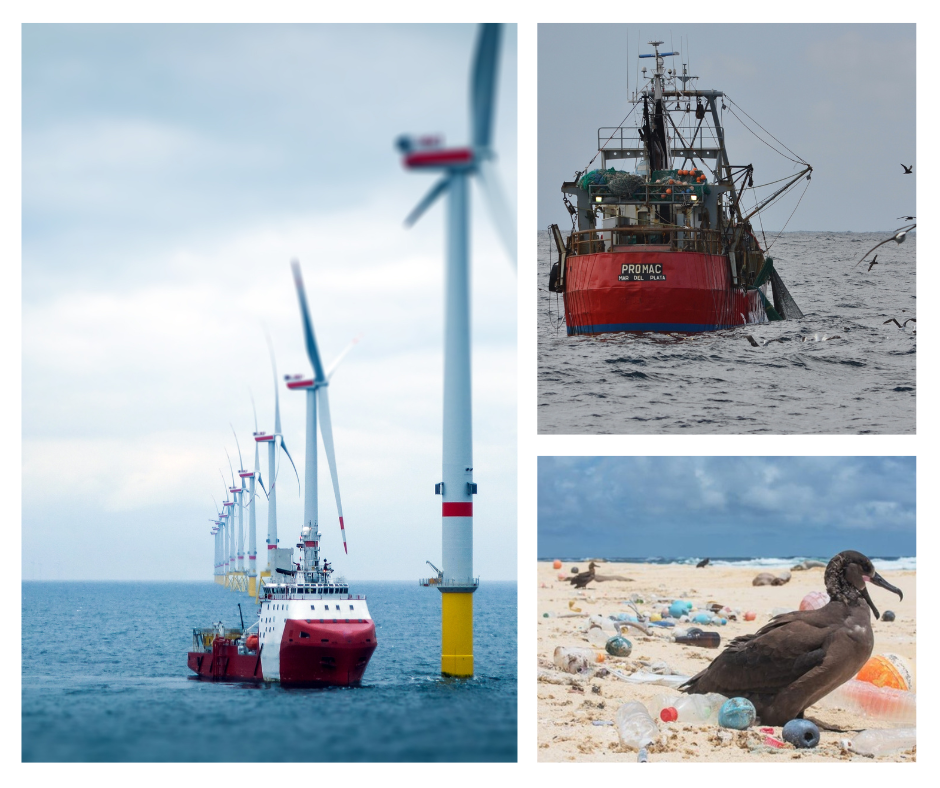 Clockwise from left; offshore windfarm and transfer vessel, by Charlie Chesvick; an Argentinian Side Trawler by Leo Tamini; a Black-footed Albatross amongst plastic debris by Matthew Chauvin, "The Ocean Cleanup". The three photos represent items on the agenda for the suite of ACAP meetings taking place in Edinburgh 14 - 26 May
ACAP is in full swing with its preparations for the upcoming meetings to be held in Edinburgh 14 – 26 May which are being hosted for the first time by ACAP Party, the United Kingdom. It is only the fourth time ACAP's meetings have been held in the northern hemisphere after those held in France (AC7), Norway (MoP3) and Spain (MoP5).
The Thirteenth Meeting of the Advisory Committee (AC13), the Eleventh Meeting of the Seabird Bycatch Working Group (SBWG11), and the Seventh Meeting of the Population and Conservation Status Working Group (PaCSWG7) will all take place over the two-week period. A Heads of Delegation meeting will also be held on Sunday evening on 21 May. 
Draft agendas, Meeting Documents and Information Papers for each of the meetings are now accessible at the ACAP website under the menu item, Documents, and subsequent meeting type (Advisory Committee or Working Group). Note, however, that some documents are password-protected so only their abstracts are publicly available. Specific documents have been translated into ACAP's three official languages of English, French and Spanish.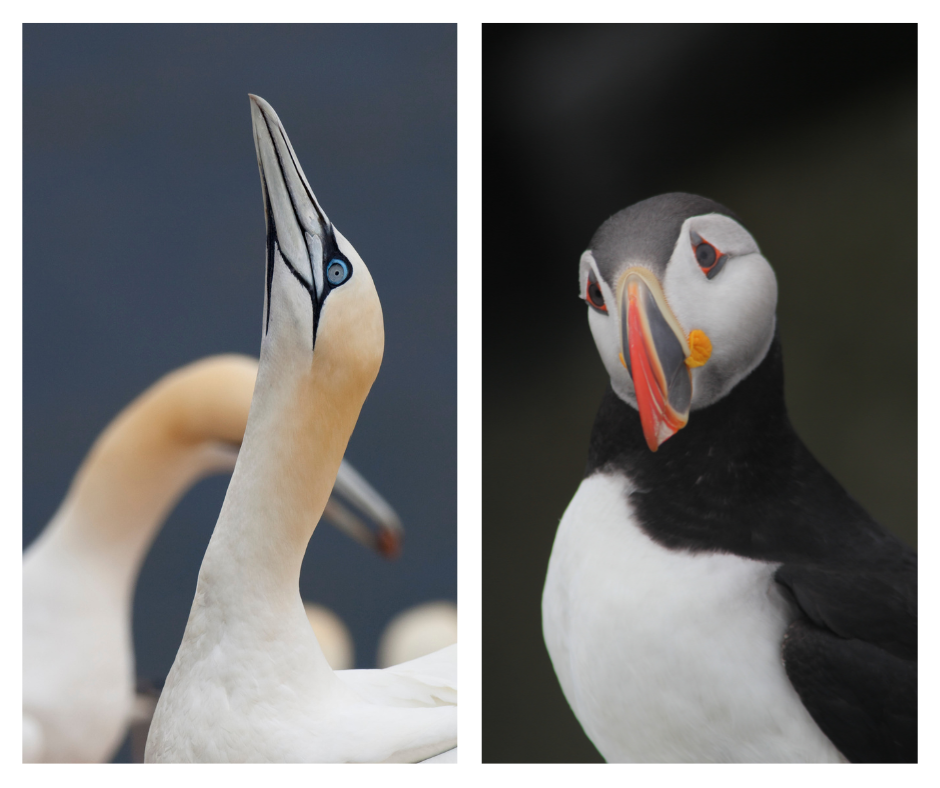 Delegates will have the opportunity to take part in a field trip to the Scottish Seabird Centre which will include a boat trip around the islands of Craigleith and Bass Rock which are home to Northern Gannets and Atlantic Puffins, respectively. From left to right; a Northern Gannet by D_H Photo; an Atlantic Puffin by Arend Trent
Meeting delegates will also have the opportunity to engage in a number of social activities throughout the busy schedule of meetings. A highlight for most will no doubt be the field trip to the Scottish Seabird Centre and accompanying boat trip around the islands of Craigleith and Bass Rock. Whilst both sites are abundant in a variety of seabirds, Craigleith is known particularly for its colony of puffins, whilst Bass Rock is home to the largest colony of Northern Gannets in the world, approximately 150 000 in total.
3 May 2023