Some 140-150 Wedge-tailed Shearwaters Ardenna pacifica have been reported killed by off-lead dogs or feral cats during this year's breeding season on the Hawaiian island of Kauai. According to the Hawaiian Department of Land and Natural Resources (DNLR) Division of Forestry and Wildlife the most recent incident was of at least 35 birds, mostly chicks close to fledging, with carcasses spread along coastal cliffs, including of some breeding adults.
"Six years ago, DLNR says 80 shearwaters were killed by cats and dogs over a two-month period. Although many shearwaters are killed every year on the Garden Isle, DLNR said this year has been particularly bad, with four reported mass killings at separate locations. In another incident at a separate colony on the south shore, at least 55 Wedge-tailed Shearwaters were killed."
"These kinds of incidents happen annually, and our shearwaters cannot withstand such a high level of predation," said Andre Raine, KESRP [Kaua'i Endangered Seabird Recovery Project] Coordinator in a statement. "We urge people to keep their dogs on leashes in coastal areas and keep their cats indoors."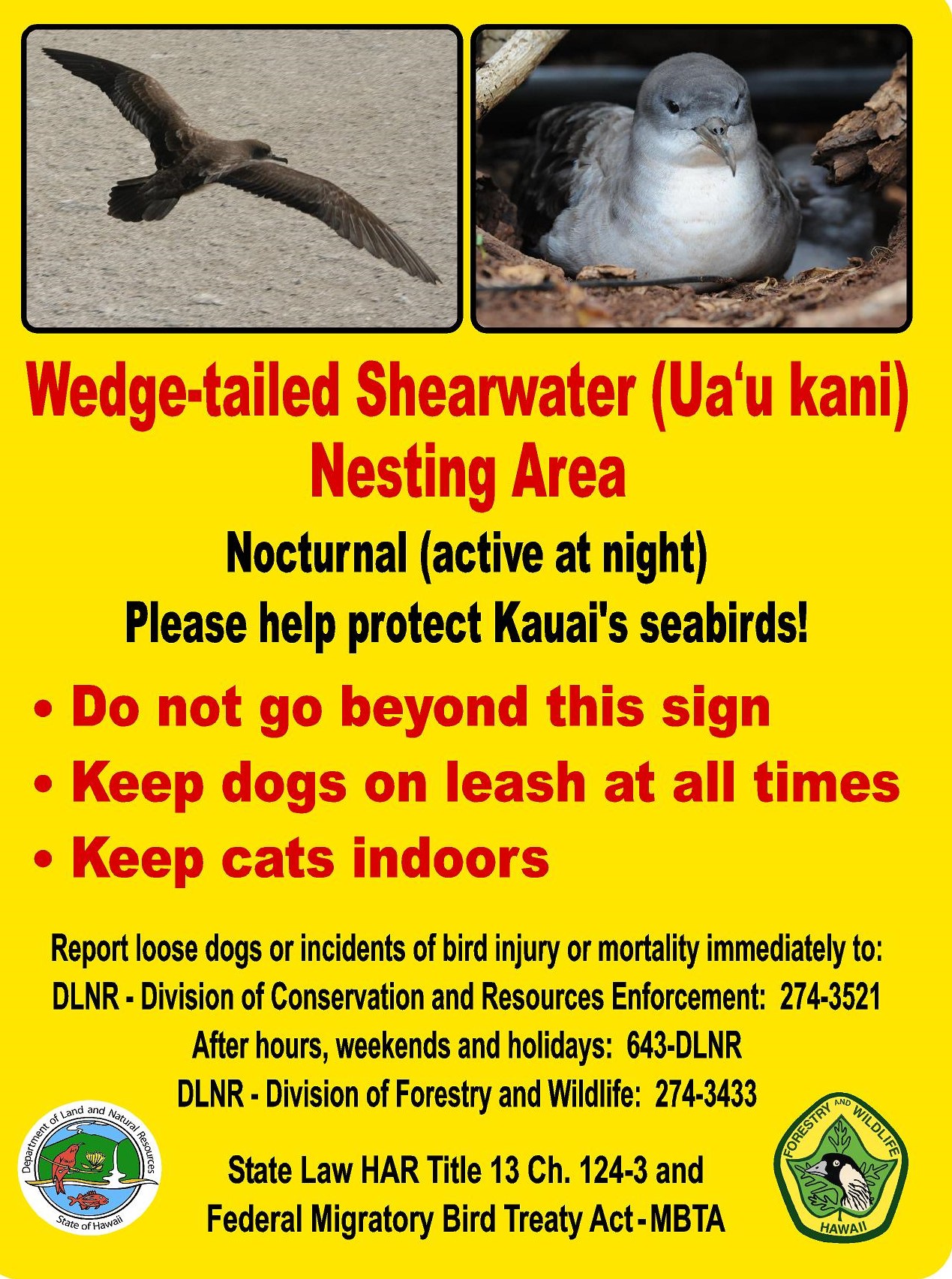 ACAP Latest News has previously reported on free-running dogs and feral cats killing Laysan Albatrosses Phoebastria immutabilis on Kauai (click here).
View a video clip and read more here.
John Cooper, ACAP Information Officer, 10 November 2019