BirdLife Malta is seeking to recruit a Project Manager for its EU LIFE Arċipelagu Garnija project, the largest conservation project of its kind in Malta. The selected candidate will continue the successful implementation of the project which builds on BirdLife Malta's legacy of LIFE-funded projects on seabirds, including on the Vulnerable Yelkouan Shearwater Puffinus yelkouan, a potential candidate species for ACAP listing.
"We are seeking a qualified and experienced Project Manager who will be capable of ensuring the effective and efficient completion and management of LIFE Arċipelagu Garnija. He/she will also be required to deliver the project results in accordance with the funding application specifications and the contractual obligations, within normal BirdLife Malta organisational policies and practices; whilst managing the staff and volunteers involved in this project.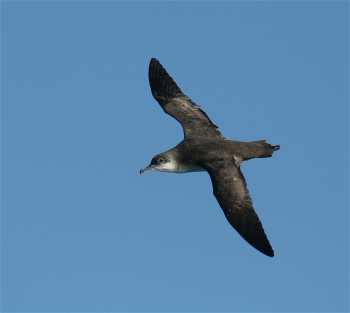 Yelkouan Shearwater, photograph by Alex Olle
Applicants must have a minimum of three years' experience in project management, preferably in a conservation field, and be able to demonstrate organisational, team-working and communication skills. Budget management and financial control experience is essential. Previous experience in an EU-funded project or seabird conservation will be considered an asset. For the full job description, please click here."
To apply send a cover letter and CV to mark.sultana@birdlifemalta.org by 12 pm, Monday 11 July 2016.
John Cooper, ACAP Information Officer, 27 June 2016