The deadlines for both Abstract Submissions and Early Bird Registrations for the 6th International Albatross and Petrel Conference (IAPC6) have been extended to 10 April 2016 due to numerous requests from potential participants.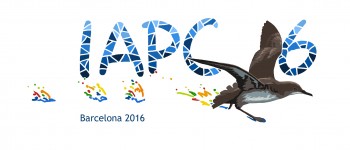 IAPC6 will be held in Barcelona Catalonia, Spain, from 19-23 September 2016. The venue for the conference will be the historic Paranimf (Paranymph) of the University of Barcelona in the City Centre.
We invite you to submit your abstract and to register at http://iapc6.info where you can also find all information relative to the conference programme, keynote speakers and all linked events.
Read more here.
Jacob González-Solís, Raül Ramos, Gaia Dell'Ariccia, Virgínia Morera, Marta Cruz, Joan Ferrer & Laura Zango, IAPC6 Organizing Committee, 01 April 2016