The Spanish Ministry of Agriculture and Fisheries, Food and the Environment has imposed a fine of almost 5.3 million Euros on six companies and six natural persons involved in illegal fishing operations following raids on fishing companies in the provinces of A Coruña and Pontevedra in July 2015. During the raids by the Ministry's inspection services documents were seized which were determined to have been aimed at concealing the ownership, management and operation of the fishing vessels Viking and Seabull 22.
Both these ships had been identified by international agencies such as the Commission for the Conservation of Antarctic Marine Living Resources (CCAMLR) and the South East Atlantic Fisheries Organization (SEAFO) as vessels involved in Illegal, Unreported and Unregulated (IUU) fishing for Patagonian Toothfish Dissostichus eleginoides and other fish in the Atlantic using longlines and gill nets. The two vessels had been added to the European Union's list of IUU vessels in 2010.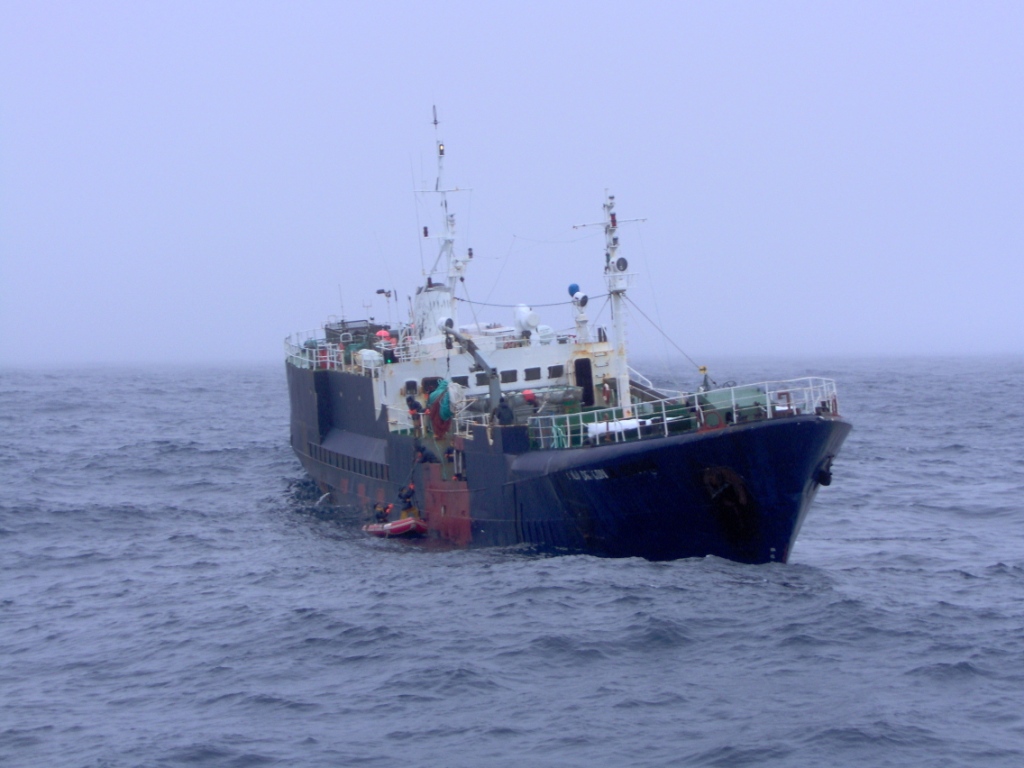 Seabull 22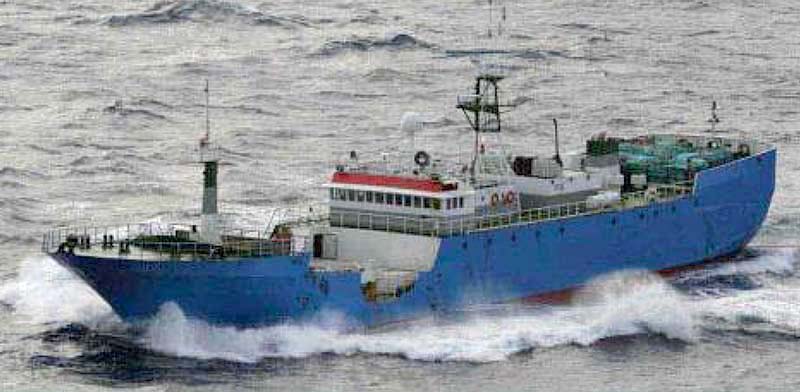 Viking
IUU poachers in the Southern Ocean are thought to have caused considerable mortality of ACAP-listed albatrosses and petrels, as they are presumed not to bother to adopt mitigation measures, such as the deployment of bird-scaring lines.
The Ministry reports that "in order to obstruct the pursuit of their activities, in addition to using interposed companies of different nationalities, those responsible usually changed the name of the vessels". The two ships are no longer fishing: the Viking was sunk by Indonesian authorities off its coast last year (click here) and Seabull 22 was reported as having been scrapped in Cape Verde.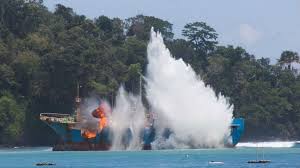 The Viking gets scuttled
"The sanctioning order also declares six natural persons linked to those companies responsible for several infractions for having maintained relations of diverse nature with these ships, prohibited by national, community and international regulations. The economic penalty applied to these six persons amounts to EUR 2.82 million. All these sanctions amount to a total of EUR 5,27 million, and they are added to sanctions for disqualification for fishing activities ranging from 5 to 14 years, and the prohibition to obtain subsidies and public aid in periods ranging between 5 and 12 years. In addition, one of the individuals implicated is sanctioned for obstruction to the document inspection and destruction tasks, with a fine of EUR 60,000."
"Community law prohibits nationals of Member States from granting any form of aid to IUU fishing or directly or indirectly benefiting from the activity of vessels included in the Community list of vessels of this type of activity fishery."
John Cooper, ACAP Information Officer, 03 May 2017