For the last three austral summers the Chatham Islands Taiko Trust has been visiting The Pyramid, sole breeding site of New Zealand's endemic Chatham Albatross Thalassarche eremita and transferring downy chicks to Point Gap on the Chatham Islands for hand-rearing until fledging. The project aims to create a second colony for the Vulnerable species and so far has translocated 160 chicks of which all but six have fledged successfully (click here). One colour-banded fledgling was spotted and photographed in South American waters off Chile in December last year (click here).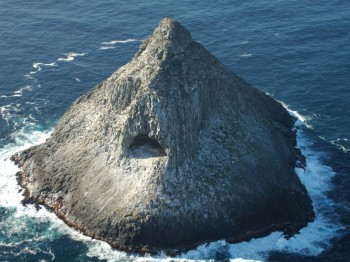 The Pyramid from the air, photograph by Paul Scofield
After the usual long wait for favourable weather the fourth year of the project has now got underway. The trust reports: "It was starting to look like we were never going to get there, but we finally made it to the Pyramid on Sunday [5 February]! It was an amazing day, despite a big swell off Point Gap, it was calm at The Pyramid, the birds are obviously having a good breeding season & we had 60 birds back & settled on their pots by 3 pm!"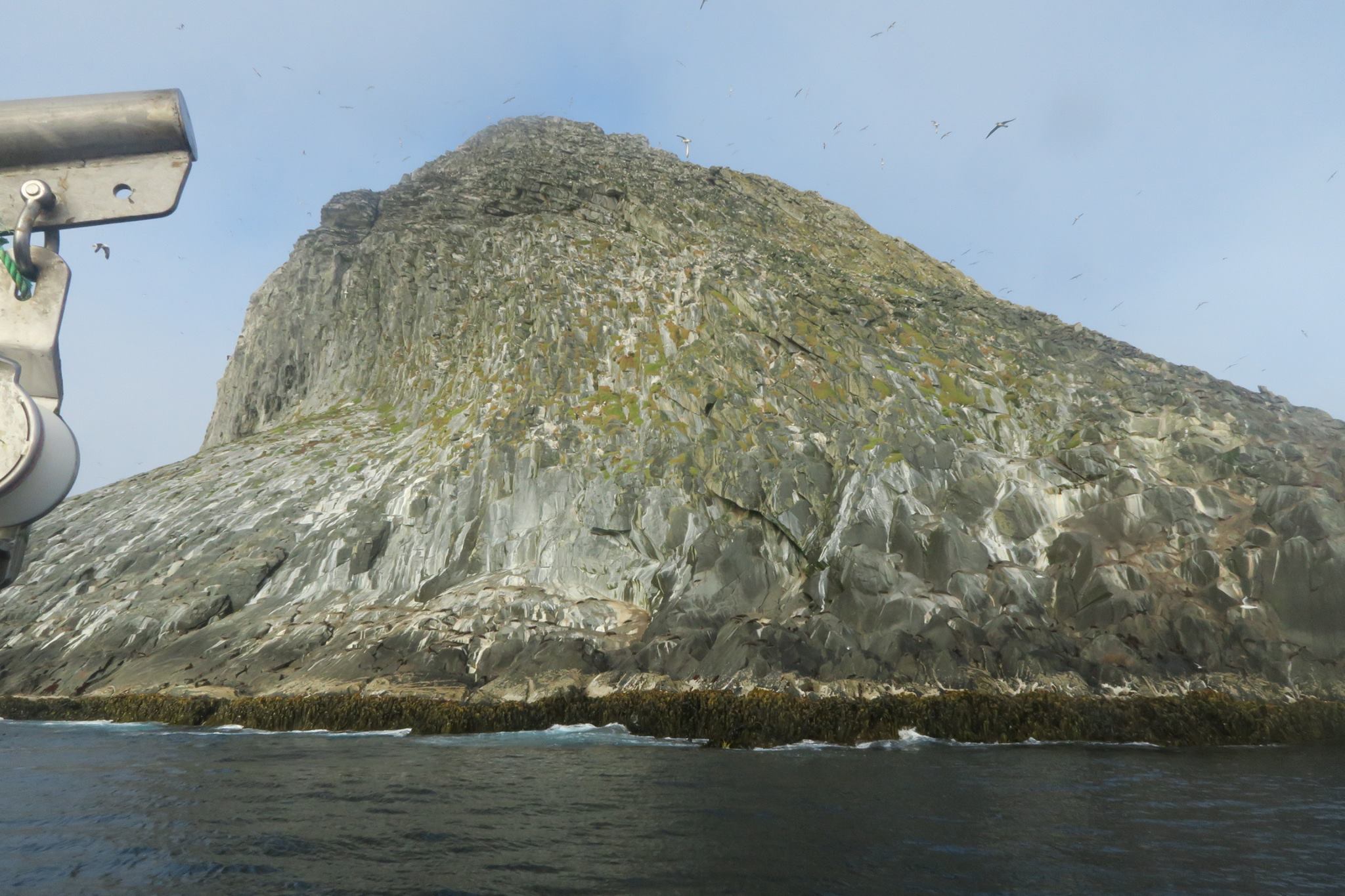 The Pyramid on the day of collection, photograph courtesy of the Chatham Islands Taiko Trust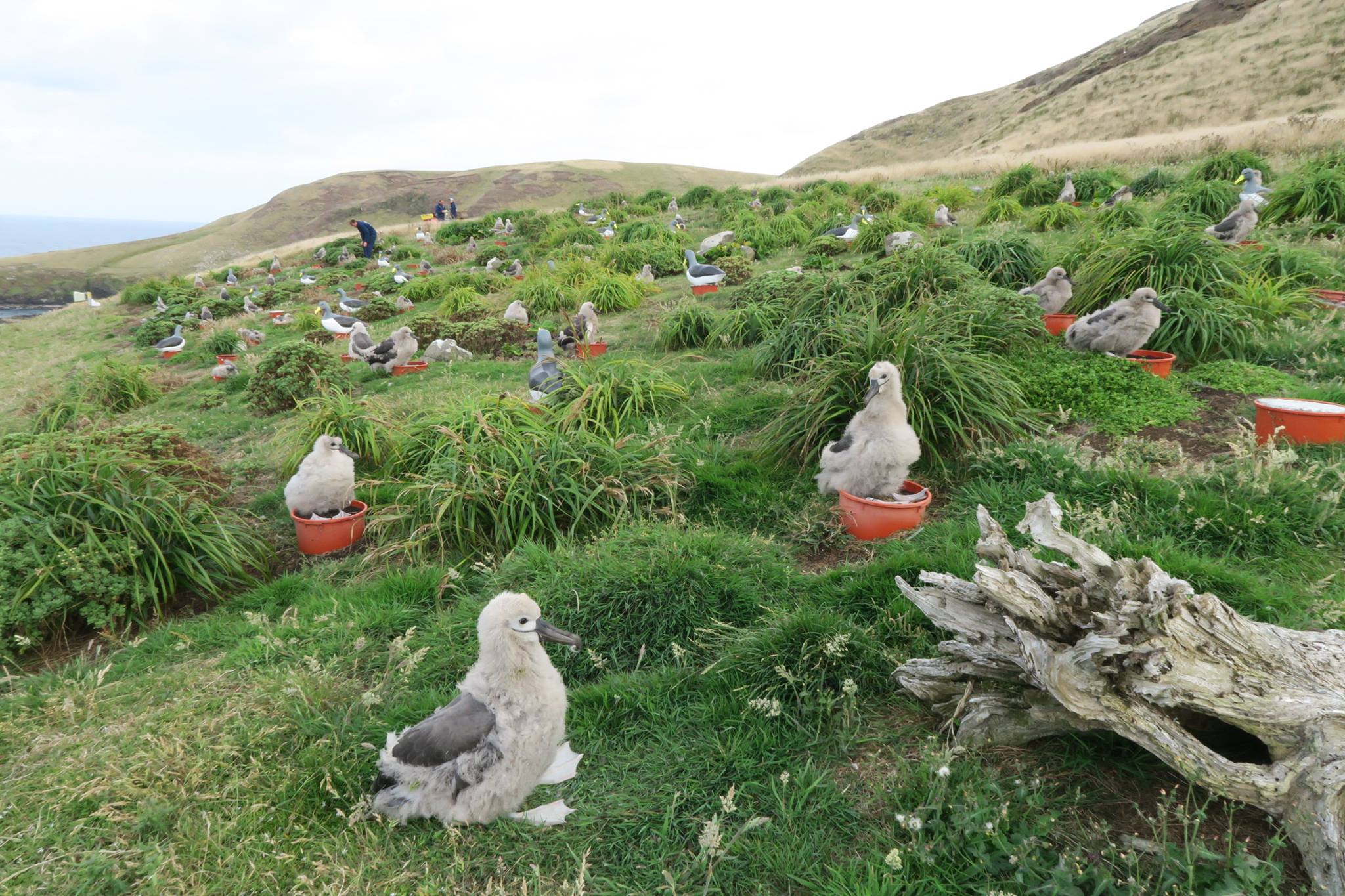 The 2017 cohort on their plastic pots at Point Gap with adult decoys scattered about, photograph from the Chatham Islands Taiko Trust
It is intended to continue translocations for a further year, making five in all.
Reference:
Bell, M. 2015. Establishing a new colony of Chatham Island Albatross in the Chatham Islands, New Zealand. Sea Swallow 64: 4-8.
John Cooper, ACAP Information Officer, 09 February 2017