THE ACAP Secretariat has signed a Memorandum of Understanding with the Inter-American Convention for the Protection and Conservation of Sea Turtles (IAC).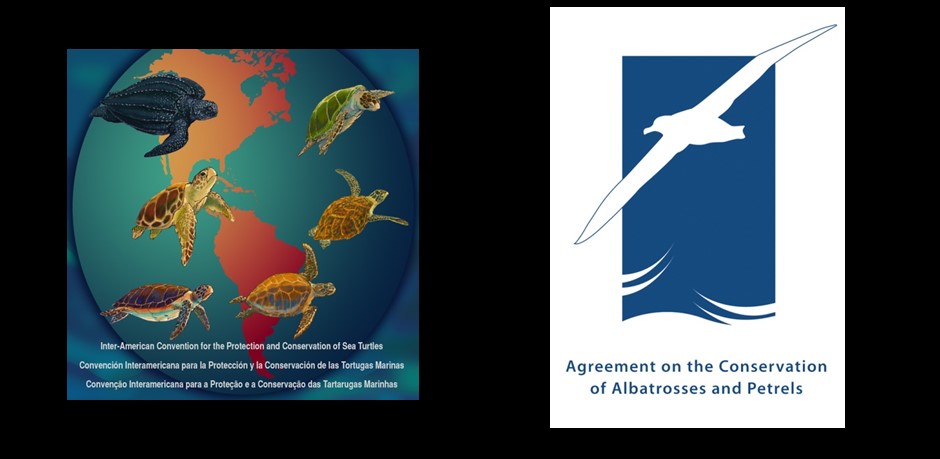 The objective of the IAC is "to promote the protection, conservation and recovery of sea turtle populations and the habitats on which they depend, based on the best available scientific evidence, taking into account the environmental, socio-economic and cultural characteristics of the Parties." The turtle convention entered into force in May 2001 and currently has a total of 15 Western Hemisphere Parties.
Sea turtles face threats similar to those faced by albatrosses and petrels, especially from incidental bycatch in longline fisheries, leading to the recognition that the objectives of IAC and ACAP can be facilitated by cooperation via a MoU.
The MoU states that:
"The Participants may consult, cooperate and collaborate with each other on areas of common interest that are directly or indirectly relevant to the conservation, including the protection and recovery of populations of albatrosses and petrels, and sea turtles including, among other things:
(a) exchange of scientific knowledge regarding techniques to mitigate interactions of albatrosses and petrels, and sea turtles with fishing operations to reduce the incidental mortality resulting from such interactions;
(b) exchange of information regarding management approaches relevant to the conservation of albatrosses and petrels, and sea turtles; and
(c) reciprocal participation with observer status at relevant meetings of IAC and ACAP."
The new MoU was signed 'remotely' on 19 December last year with texts in both English and Spanish, both authentic, so there is no photographic record of a ceremony to show.
The MoU with the IAC joins a total of nine other MoUs and equivalent documents ACAP has signed since 2007 with other organizations, including with all five Regional Fisheries Management Organizations (tRFMOs) responsible for the management of high-seas tuna stocks (click here).
John Cooper, ACAP Information Officer, 25 January 2017