Friday the 13th is traditionally an inauspicious day but ACAP's Advisory Committee was pleased to close two weeks of successful meetings in La Serena, Chile today by adopting the final report of its Ninth Meeting (AC9).
Before the report could be adopted elections were required to appoint Chief Officers for the Advisory Committee and its three Working Groups for the next three-year period, which will conclude at the end of the Advisory Committee meeting (AC11), expected to be held in 2019 after the Sixth Session of the Meeting of the Parties in 2018. Another important decision to be confirmed today is where and when will ACAP meet again, with AC10 due to be held next year. Watch this space!
To ready themselves for today's important session, attendees were taken yesterday by our gracious Chilean hosts on an all-day outing inland into the fertile Elqui Valley. Setting off with what we all thought was a packed lunch of sandwiches and fruit (which was intended to be just a snack, known as padkos – literally "road food" – in South Africa) we ended up sitting down for a splendid three-course lunch in Vicuña's Terral Hotel & Spa. Before that we made a visit to the village of Monte Grande in the foothills of the Andes to visit a small museum dedicated to the internationally renowned Chilean poet and diplomat Gabriela Mistral (1889 –1957), who won the Nobel Prize for Literature in 1945 "for her lyric poetry which, inspired by powerful emotions, has made her name a symbol of the idealistic aspirations of the entire Latin American world". Pablo Neruda, also an internationally recognized Chilean poet (who wrote a poem on the Wandering Albatross entitled Oda a un Albatros Errante) had met Mistral when he was a teenager.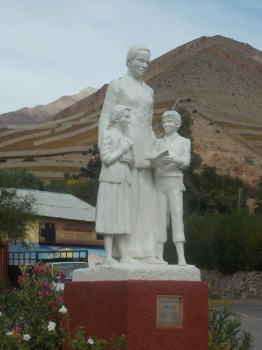 Following this literary visit the comfortable bus took us to the Tourist Centre and Museum Pisco Capel near the town of Vicuña where we visited the underground museum, the pisco distilling and bottling factory and - for those among us not teetotallers - a tasting bar. Pisco is described as "a colourless or yellowish-to-amber coloured brandy produced in the wine-making regions of Peru and Chile".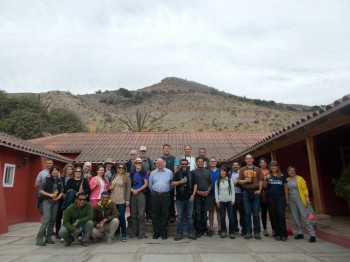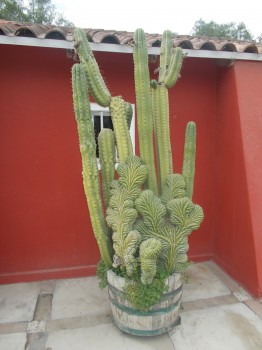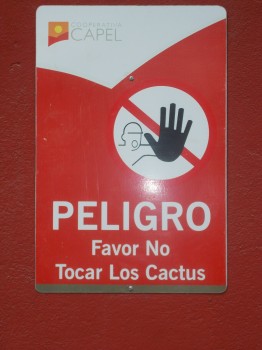 After a group photograph next to an interesting cactus (that came with its own warning not to touch), a short drive took us to the above-mentioned lunch and then back to La Serena for an evening of reading and commenting on the draft AC report. Before dawn today the report was ready for adoption due to the nocturnal activities of an ever hard-working Secretariat. Cheers!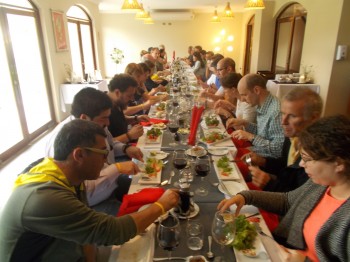 John Cooper, ACAP Information Officer, 13 May 2016