The European Commission has proposed that all relevant fishing vessels in the European Union implement measures to stop the accidental catching of seabirds in their fishing gear (click here)
The International Council for the Exploration of Sea (ICES) Working Group on Seabird Ecology (WGSE) has estimated that more than 200 000 seabirds die every year as a result of contact with the EU fishing fleet in EU and non-EU waters, including the ACAP-listed and Critically Endangered Balearic Shearwater Puffinus mauretanicus (click here).
The following text is taken from the proposed measures to reduce incidental catches of seabirds in the Mediterranean Sea, home of the Balearic Shearwater:
"Vessels fishing with longlines in the Mediterranean Sea shall use at least two of the following mitigation measures: bird scaring lines, weighted lines, setting the longline gear during the hours of darkness with the minimum of deck lighting necessary for safety" (see page 39).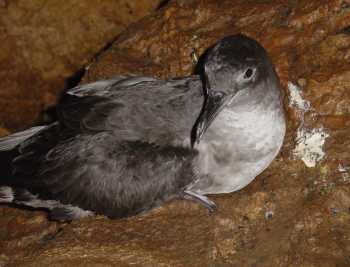 Balearic Shearwater, photograph by Daniel Oro
In 2012, the European Commission published a Seabird Plan of Action in an effort to codify the actions needed from different national, regional and EU institutions to solve the issue of seabird bycatch across the EU. The new legislation now needs to be negotiated between the Council (i.e. Member States) and the European Parliament this year before it becomes enforceable law.
Read more on the EU Plan of Action here.
With thanks to the Miguel McMinn.
John Cooper, ACAP Information Officer, 21 March 2016