In December last year six fledgling Tristan Albatrosses Diomedea dabbenena at Gough Island in the South Atlantic were fitted with satellite transmitters by field researchers Derren Fox and Chris Taylor. Two of these juvenile birds have now been tracked into South African waters.
One (#153286) of these two juveniles was photographed earlier this month on 4 February at sea by Jean Purdon, a marine mammal observer on the survey vessel mv Atlantic Explorer, about 300 km offshore in the Outeniqua Basin on the edge of the Agulhas Bank in the Indian Ocean. The position of the sighting matches nicely with the bird's movements at the time based on its transmitter, allowing for a positive identification. This young albatross has travelled over 10 000 km in the three months since it left the island.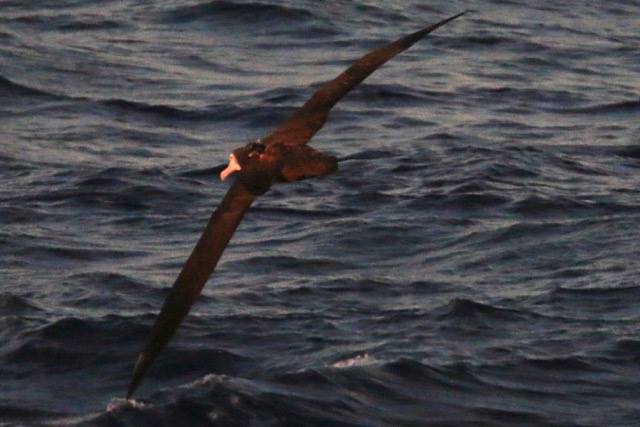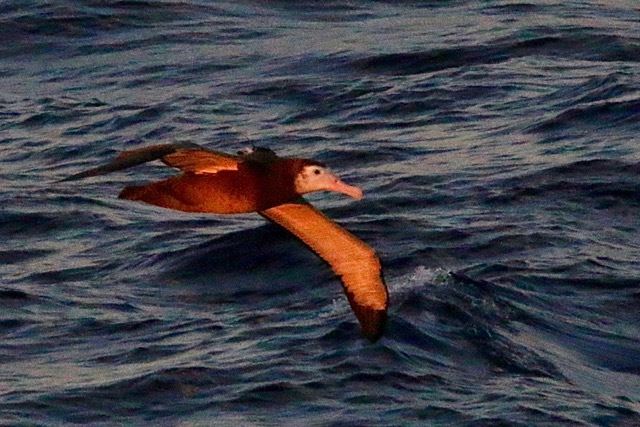 The juvenile Tristan Albatross with its back-mounted satellite transmitter, photographs by Jean Purdon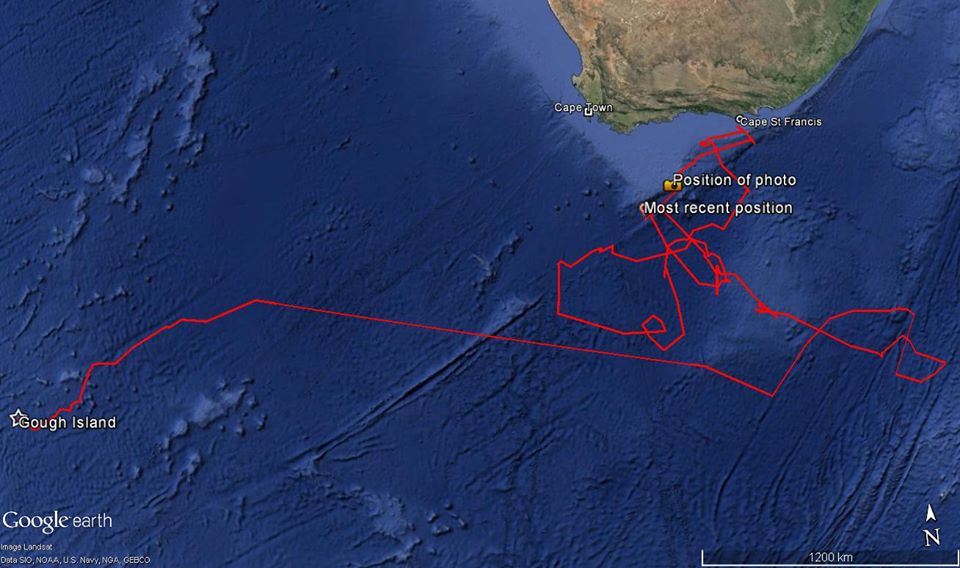 Tracking map courtesy of BirdLife Seabirds' Facebook page
The Tristan Albatross is a Critically Endangered species, which is near endemic to Gough Island. Tracking the six birds continues, but one transmitter has been giving errors.
The Mohamed bin Zayed Species Conservation Fund and the Charl van der Merwe Trust, through BirdLife International's Preventing Extinctions Programme, funded the purchase and data transmission costs for the study. In 2012, ACAP provided partial funding for the first year of the tracking work. Thanks to Jean Purdon, Ross Wanless and Sarah Wilkinson for information.
John Cooper, ACAP Information Officer, 18 February 2016