The Sixth International Albatross and Petrel Conference (IAPC6) is to be held in Barcelona, Spain, over 19-23 September 2016. The conference follows on from the successful Fifth Conference held in Wellington, New Zealand in August 2012. It continues a series that commenced with the First Conference, held in Hobart, Australia in 1995. Intervening conferences were held in Honolulu, Hawaii, USA (2000), Montevideo, Uruguay (2004) and Cape Town, South Africa (2008).

At the Fifth Conference (IAPC5) an informal approach was made to Jacob González-Solís of the Departament de Biologia Animal, Universitat de Barcelona, to consider hosting the next conference in Spain in four years' time. Acceptance of the suggestion came through in November that year, with the intention to hold IAPC6 in Barcelona in September 2016 (click here).
This will be the first time an albatross and petrel conference is to be held in Europe. It will follow on from Spain hosting the Fifth Session of ACAP's Meeting of Parties, to be held this May in Tenerife, Canary Islands, and earlier from Spain successfully nominating its endemic and Critically Endangered Balearic Shearwater Puffinus mauretanicus to the Agreement in 2012 (click here).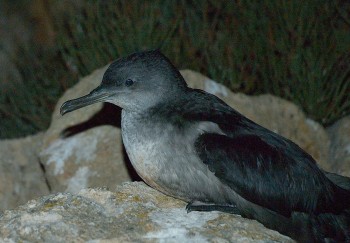 Balearic Shearwater, photograph by Miguel McMin
IAPC6 has now opened its website for pre-registration. You can sign up now to ensure you receive further information on the conference.
Key dates announced on the conference website include early registration and abstract and travel award submissions by 1 March 2016. Travel award winners will be announced by 1 June next year.
The Local Organizing Committee consists of Jacob González-Solís, Gaia Dell'Ariccia and Raül Ramos Garcia, all of the Departament de Biologia Animal, Universitat de Barcelona (click here for their profiles).
With thanks to Jacob González-Solís for information.
John Cooper, ACAP Information Officer, 26 March 2015