About ACAP
The Agreement on the Conservation of Albatrosses and Petrels (ACAP) through its 13 Parties strives to conserve albatrosses and petrels by coordinating international activities to mitigate threats to their populations. In 2019 ACAP's Advisory Committee declared that a conservation crisis continues to be faced by its 31 listed species, with thousands of albatrosses, petrels and shearwaters dying every year as a result of fisheries operations. To increase awareness of this crisis ACAP will inaugurate a World Albatross Day to be held annually on 19 June from 2020, the date the Agreement was signed in 2004.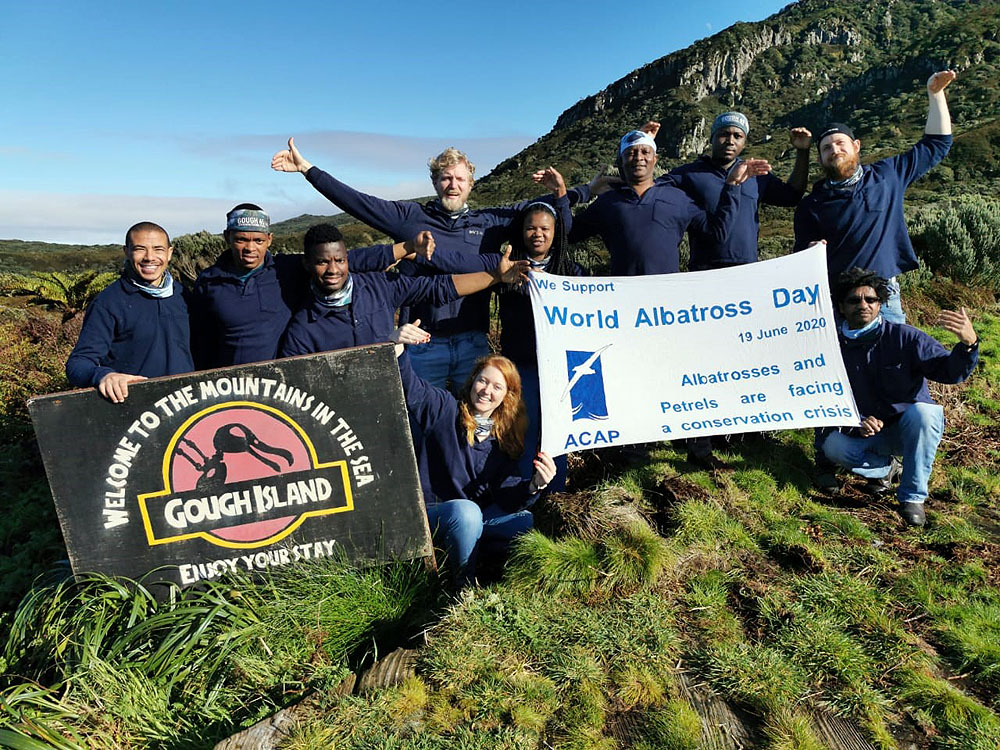 LAST CHANCE! Vote by liking your favourite banner in the World Albatross Day 2020 Banner Challenge by end of Sunday 5 July (click here)
ACAP Parties have decided to postpone the next meeting of the Advisory Committee AC12 (and its Working Groups: SBWG10 and PaCSWG6) to 2021, to be held in Ecuador. A revised date and other details will be decided nearer the time. See AC12 Circular 3.