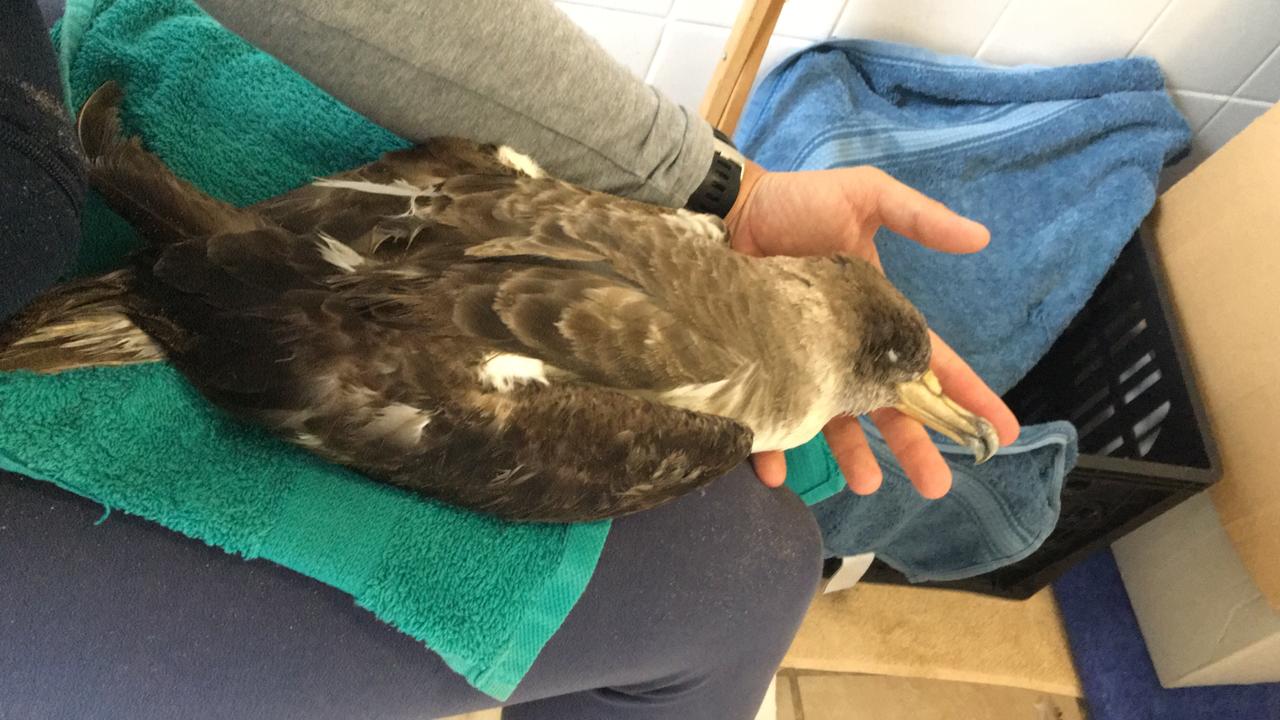 The 40-year old Cory's Shearwater soon after collection
On 19 January 2020 a Cory's Shearwater Calonectris borealis with band No. 005286 was retrieved alive from Hobie Beach, Plettenberg Bay, Western Cape South Africa by Chanel Gemae Hauvette, Marine Research Technician with the environmental NGO Nature's Valley Trust. Despite the rehabilitation efforts by the Robberg Veterinary Clinic, the bird did not survive. According to the Trust's Facebook post, information from the Portuguese Ringing Scheme (Central Nacional de Anilhagem) via SAFRING is that the bird was banded (it seems most likely as a chick) on the Portuguese islTHTand of Selvagem Grande, Madeira Archipelago in the North Atlantic on 7 October 1979, making it a little over 40 years old.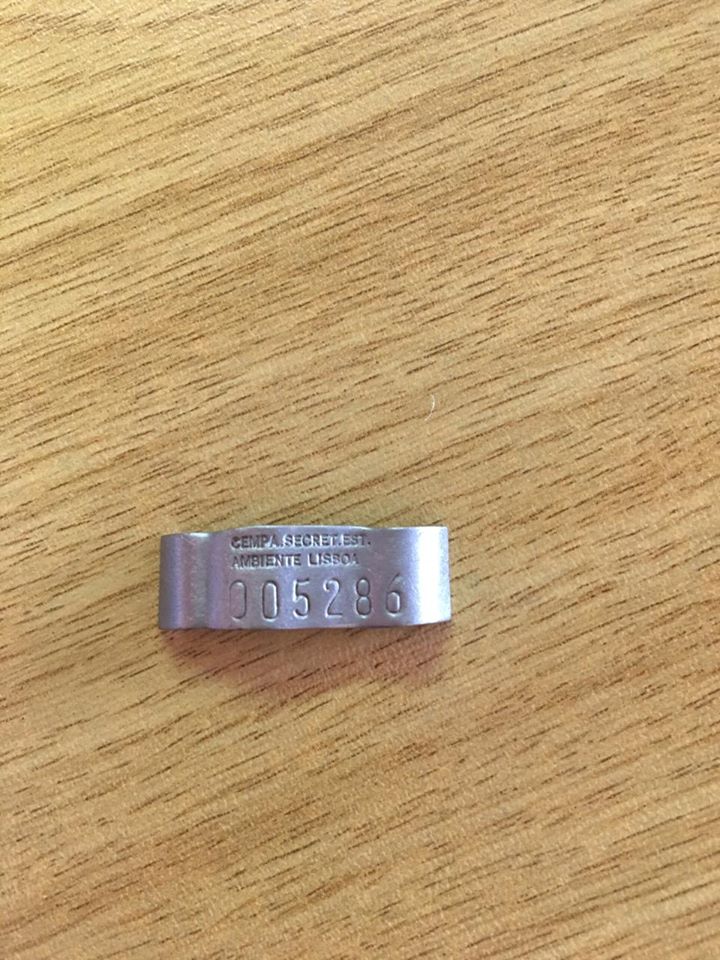 The Cory's Shearwater on the beach before collection
In response to the post Marie Claire Gatt, ornithologist working on Cory's Shearwaters from Selvagem Grande, commented: "That's a great record! Many seabirds live well into their 30s, but that lifestyle is exactly what places them so much at risk to environmental change induced by humans. Cory's [Shearwaters] spend their first 7-9 years of life wandering the sea before they even attempt to breed for the first time. This is usually when most mortalities happen, naturally from inexperience and infection, but now also from land stranding on their first flight as a result of light pollution, fishery bycatch, and intoxication. If not enough youngsters survive into their adult years we eventually see a collapse in the population, but it could take so long to notice that not enough breeding birds are recruiting that for some species it could be too late. The Cory's population from Selvagem Grande has rebounded from intense harvesting of fat chicks which were considered a delicacy. This activity has been illegal for a few decades now, and the population of Cory's numbers some 40 000 pairs nowadays. This island is an absolute spectacle!"
This recovery represents a new record for longevity for the species, with the previous oldest recovery (as of May 2017) being given as 24 years and 10 months by EURING. Not the oldest shearwater, however: EURING lists a Manx Shearwater Puffinus puffinus as reaching one month shy of 51 years of age. In contrast, the oldest ACAP-listed Balearic Shearwater P. mauretanicus is recorded as being only 12 years old. The oldest known seabird remains Wisdom, the 69+year Laysan Albatross Phoebastria immutabilis – still alive at last report.
John Cooper, ACAP Information Officer, 03 March 2020