The USFWS Pacific Region is seeking volunteers for six months at Midway Atoll National Wildlife Refuge from April to November 2020. Volunteer work includes invasive plant and rodent removal using manual and chemical applications of pesticides, native plant propagation, seed collection and processing, seabird and Laysan Duck monitoring, marine debris removal, data entry and proofing and equipment maintenance.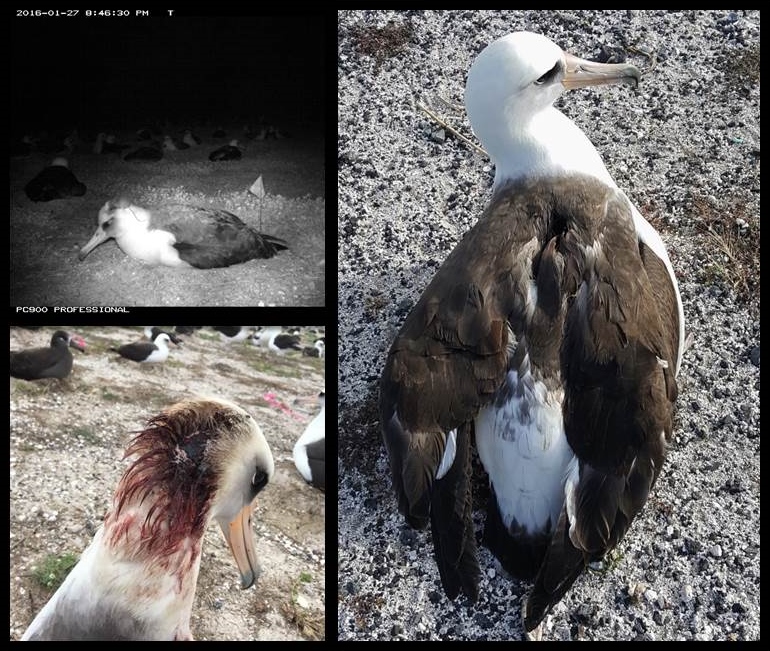 House Mice attacks on Midway's Layan Albatrosses
"Ideal candidates will possess strong interpersonal skills, able to work well independently as well as closely in a small group, easy-going with a good sense of humor, flexible to changing conditions, boating, kayaking, and snorkel experience."
Applications are due by 5 January 2020 to Tim Clark at This email address is being protected from spambots. You need JavaScript enabled to view it..
Read more details of job description, requirements and how to apply here.
John Cooper, ACAP Information Officer, 21 December 2019