Artificial nests are to be constructed in order to improve the breeding success of globally Near Threatened Shy Albatrosses Thalassarche cauta, an ACAP-listed species endemic to Australia where it is listed as nationally Vulnerable.
"With $110,000 from the federal government, as well as funding from the Tasmanian Department of the Environment, the CSIRO and WWF Australia, [Rachel] Alderman plans to install 100 nests this year before the breeding season starts in September. The nests will be approximately 1 metre wide and 30 cm high."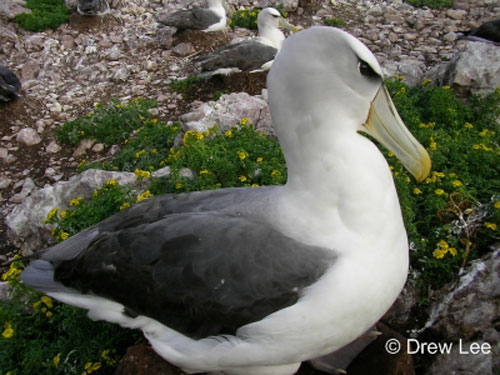 Shy Albatross, photograph by Drew Lee
Read more here.
John Cooper, ACAP Information Officer, 03 July 2017